Injection mold appearance and dimension
1, The text in mark plate should be completed, clearly, tidily.
2, Mark plate should fix in a location which near by the stand off and datum area, request to be fixable, not easy to take off.
3, Unless customer specification, cooling connectors should use plastic quick-fit coupling.
4, Water connectors should not extend to mold base.
5, Water connectors need to be recessed in injection mold base, the diameter including 25mm, 30mm, 35mm, the edge of the hole need to be chamfered and be consistent.
6,Mark the water lines with 'IN,'OUT' and numbered clearly and tidily.
7, The engraving english letter size and data should be greater than 5/6, the position should be 10mm under the connectors, letter should be clearly, tidily, the same space with each letter and data.
8, Mold components outside the surface should not affect injection mold lifting and store. The stand off should be installed for protect the outer hydraulic, connectors, returning mechanism ect.
9, The normal stand off should be screwed onto the injection mold, the oversize stand off should be incorporated with mold which was fixed by outer threaded rod.
10, The hole of knock-out rod should meet specify injection machine, there should be more than one knock-out rod except small size mold.
11, The locating ring should be fixed, diameter including 100mm and 250mm, the locating ring is 10~20mm higher the top clamping plate. Or follow with customer's specification.
12, Mold dimensions should fit for proper injection machine.
13, A plate or B plate should be stamped "arrow" for those molds which has set up direction request, "UP" text should be stamped near by arrow, both of text and arrow should be stamped in Yellow, height in 50mm.
14, The appearance of mold base should not have spot, rusty, extra eyebolt and extra hole for cooling, gas and oil ect. which is the defective and affect mold appearance.
15, Mold should be easy to lifting, transportation, it is not allow to disassemble the mold when lifting, eyebolt should not interfere with connectors, hydraulic, early return pin ect.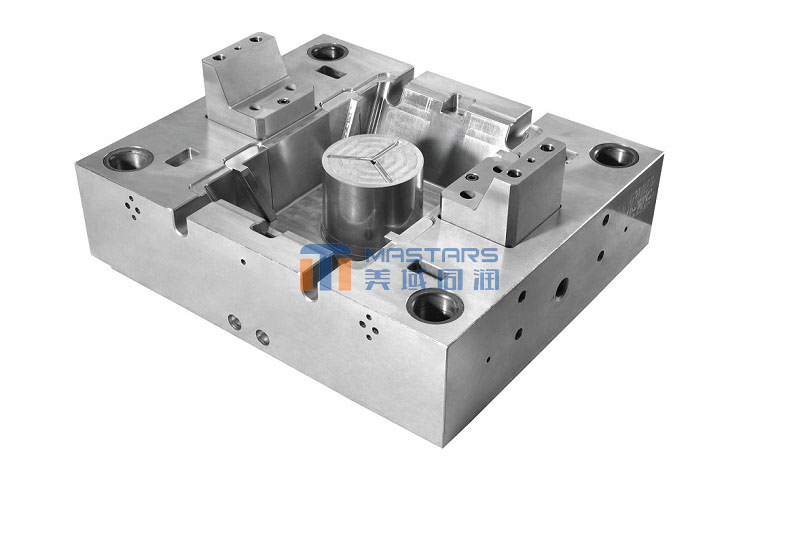 Mold material and Hardness
1, Use standard mold base which should meet the specification.
2, The specification of material for injection mold inserts and injection system (cavity inserts, core inserts, sliding inserts, branch runner, ejection pins, gate bushing) should use the hardness which up to 40HRC.
3, When inject corrosive resin, the cavity inserts and core inserts should use the material which resistant to corrosion, or take actions on molding surface increased corrosion protection.
4, The hardness of cavity and core inserts should not less than 50 HRC, or beyond to 600HV after harden treatment.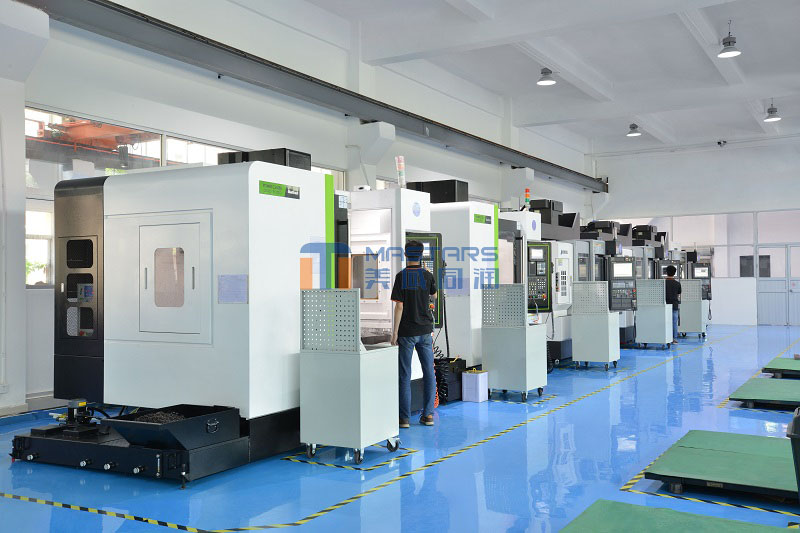 Ejection, Return, Pull system and Removing
1, The ejection should be smoothly, no get stick, no abnormal sound.
2, Lifter surface should be polish which need to recess in core side.
3, Sliding components should have dirt groove, the surface need to be nitriding treatment, hardness should beyond HV700.
4, All the ejector pins need to has twist restrictions, each ejector should marked with serial number.
5, Ejecting stroke should be limited by space block.
6, Return spring should use standard component, no polish, no split.
7, Slider, hydraulic cylinder should have limited stroke, small slider limited by spring or use H.S.S.S if spring is not possible; Limited switch must be installed for hydraulic cylinder.
8, Use angle pin to drive the slider, there must be an angle difference of 2~3 minimum between angle pin and slider, use hydraulic slider is necessary when the slider stroke is long.
9, Self-locking mechanism should be add into the cylinder when the plastic area was covered.
10, There should be wear plate under the slider if the width of slider over 150mm, material should be T8A, the hardness is HRC50~55 after heat treatment, wear plate should be 0.05~0.1mm higher than other surface, add dirt groove on it.
11, Ejector pins should not be moving up and down.
12, Add undercut on ejector pins, direction should be conformity which easy to remove from parts.
13, The gap between ejector pins and holes, sealing length, roughness of ejector pins should follow with company standard requirement.
14, Parts should be taken from the injection mold easily.
15, The top surface of ejector pins should be texture or add groove to avoid part stick with lifters.
16, It should be reliable when ejector block fix on ejector pin, non-plastic area should be add 3~5 degree angle, chamfer at the bottom of ejector block.
17, Dirt groove on injection mold base should without contaminants.
18, Top surface for return pin need be flat without weld; Neither Pillow nor weld is allowed in the bottom surface.
19, For 3-plate mold, runner stripper plate goes smoothly with enough stroke.
20, For 3-plate injection mold, socket head shoulder screws should be layout on both of mold side, or add on mold base, to avoid S.H.S.S interference with operator.
21, Venting and oil line should be smoothly, hydraulic ejectors should return to the right position.
22, Venting should be added under the guide bushing.
23, No assembly gap for the dowel pin.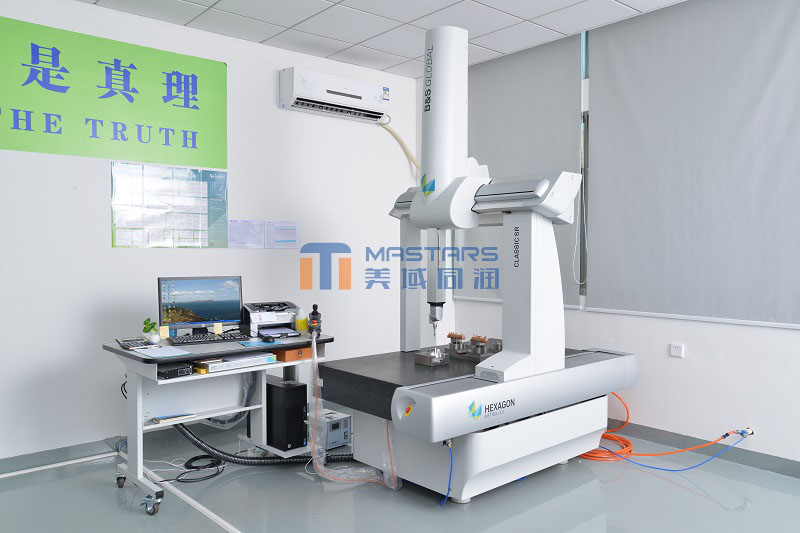 Cooling system & Heating System
1, Cooling system or heating system should be properly.
2, Sealing should be reliable, the system should not have leakage issue under 0.5 MPa, easy to maintaince and repair..
3, The dimensions and shape for sealing groove on injection mold base should meet standard request.
4, O-ring should be coating with butter which higher than mold base after put into the groove..
5, Baffles should use corrosion resistance material.
6, Use water manifold for both of cavity and core.
Injection System
1, Gate location should not affect cosmetic request, need to meet assembly.
2, Runner section, length should be designed properly, make sure parts in good quality under shorten runner length, reduce runner section to shorten filling time and cooling time, and max. to reduce the runner wastage.
3, For 3-plate mold, the section of branch runner from back side of A plate should be trapezoid or semicircular.
4, For 3-plate injection mold, the main runner diameter should be less than 3mm, there is a step which depth of 3mm recess in runner stripper plate,
5, Sprue puller pin should be reliable and fixed, can be press under locating ring, fix by H.S.S.S or press by plate.
6, Gate, runner area should process by machining according to drawing, not allow to process by hand-made.
7, Pin-point gate location should follow with specification.
8, Branch runner should extend as cool runner slug.
9, Add radius on Z shape undercut from sprue puller pin.
10, Branch-runner on parting line should be rounded, no mismatch from cavity and core.
11, No sink mark when use sub-gate on ejector pins .
12, The diameter and depth for cold-slot should meet design standard for transparency parts.
13, Gate should be easy to get rib of, no gate mark on part appearance, no gate leaving on assembly area.
14, Banana gate inserts should be nitrided, hardness should up to HV700.
Hot Runner System
1, The wiring layout is reasonable, numbered correspondingly match with drawing, it should be easy to maintainence and repair.
2, Safety test must be process for hot runner, insulation resistance to ground should be beyond 2MW.
3, Temperature controller and heater nozzle should use standard components.
4, Use thread to connect main sprue bushing and hot runner, no gap between each other on bottom surface.
5, Hot manifold and heater plate or cartridge heater should in good contact, heater plate fix by screw, no gap between each other.
6, Use J type thermocouple which should match with temperature controller.
7, Each heating unit should controlled by thermocouple which layout need to be properly.
8, Heater nozzle should meet design requirement.
9, Hot manifold should be fixed reliable, at least two located dowel pin or add screw to fix it.
10, There should be a riser pad between hot manifold plate and injection mold plate.
11, Temperature controller is sensitive, the difference between setting temperature and actul temperature should be less than 5 degree.
12, Hot nozzle should get through cavity block.
13, Wires need be bundled and covered by plate.
14, The same connectors in one mold need to be marked clearly to avoid assembling wrongly.
15, Control wire need protective bush, no damage.
16, Temperature controller construct reasonable, no loss for the screws.
17, Connectors install on the bakelite plate, not exceed to the max. mold dimensions.
18, Wires exposed outside the mold surface is not allowed.
19, Hot manifold and mold plates where connected with wires should have radius.
20, Before mold assembly, all the circuits must be works, no broken, no short out.
21, All the wires should be connected correctly, in good insulation.
22, After injection mold assembly, all the circuits should be double check by multimeter.
Cavity& Core, Parting Line, Venting
1, No spot, no rusty, no uneven on cavity and core.
2, Inserts and mold base fit properly, the gap should be less than 1mm for the four circular bead.
3, Parting line should stay in clean, tidily, no hand-made, no sunk on sealing area.
4, Depth of venting groove should smaller than value of burr.
5, Inserts were fit properly, assembly smoothly, fix and reliable.
6, Insert blocks and inserts should be fix, reliable, round part has twist restrictions, no copper plate, no iron plate under the insert blocks..
7, Ejector pins surface should keep as flat as core surface.
8, No undercut, no chamfer ect. defective on cavity and core.
9, Ribs can be ejected smoothly.
10, Multi-cavity molds, molds have left and right symmetry parts should marked in L or R, unless customer's specify request, normally it should marked in the area where not affect cosmetic and assembly, type size is 1/8.
11, Mold locking surface should fit properly, 75% of the surface should well touch.
12, Ejector pins should be located near by the side wall, ribs and boss, use bigger ejector pins if needed.
13, The same components should be marked with serial number such as 1, 2, 3 ect.
14, All the surface for pinch-off, shut-off, parting line should fit properly.
15, Parting line should meet design standard, middle size mold should be 10~20mm, bigger size mold should be 30~50mm, others clearance space should be by machining.
16, Texture or sand blasted should be uniform which meet customer's requirements.
17, The opposite of the boss should be avoid sink marks if part have cosmetic request.
18, The depth of boss over 20mm should use ejector sleeve.
19, Part thickness should be uniform which deviation should within
±0.15mm.
20, The width of rib should be 60% less than wall thickness.
21, Inserts for lifters and sliders should have reliable mounting way.
22, There should be parting line strap and clearance space when mold closing.
Injection Parameter
1, Mold should be injected in normal injection parameter which has stability of production and repeatability of parameter adjustment.
2, Injection pressure should not exceed 85% of machine maximum injection pressure during production.
3, 75% of injection speed should not less than 10% or not exceed than 90% of max. injection speed during production.
4, Holding pressure should not exceed 85% of machine maximum injected pressure during production.
5, Injection mold clamping force should not exceed 90% of injection machine clamping force
6, Parts and runner should be picked up easily and safety during production (should not exceed 2 seconds)
7, The inserts for the insert molding should be installed convenience during production, fixed and reliable.
Package & Transportation
1, Cavity and core should be clean, spray with anti-rust oil.
2, Coating with butter on sliding components.
3, Gate bush should sealing with grease.
4, Saftey locks should be installed on mold, specification meet design requirement.
5, Spare parts should be ready which match with the spare part list, vendor contact information should be in spare part list.
6, The hole of mold cooling, hydraulic, gas, electrical in and out should be sealing for protection to prevent enter contaminants.
7, Unless customer request, mold appearance should be painting.
8. Unless customer request, mold should be packed with dampproof , waterproof, prevent damage.
9, The package should including E-file of part drawing, mold drawing, cooling system drawing, hot runner system drawing, components drawings, bill of material, injection mold operation instruction, mold trial report, mold inspection certification report.